Shannon Feather
Shannon Feather is a Certified Clinical Hypnotherapist and Certified Life Coach practicing in Joplin, Missouri. She holds a degree in Health Sciences and has received Hypnotherapy and Life Coaching training and certifications from The American Board of Hypnotherapy, The International Hypnosis Federation, The International Medical and Dental Hypnotherapy Association, The American Institute Of Hypnotherapy and Infinity Institute International. Shannon began her practice in Southern California in 2003.
She has also received additional intensive specialized training from renowned authors and regression specialists Dick and Tara Sutphen, and from Jerome Beecham retired Detective Police Sergeant of the Detroit Police Department in Advanced Forensic Hypnosis. She works in all areas of hypnotherapy and has great experience helping her clients succeed.
Shannon's main goal has been to advance this profession and offer Hypnotherapy training and certification through mainstream academia and to Healthcare Professionals. She has been teaching since 2005 and her first groundbreaking college class was taught in 2009.
Shannon has already helped thousands of people in the many areas that hypnosis treats. Frequently she receives unsolicited testimonials from previous clients that have achieved great success. She is recognized for her extensive work with teens and children throughout the four-state area and is available for private and group sessions.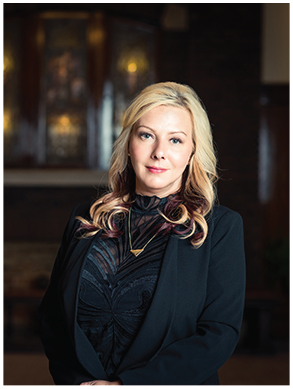 You may be wondering if you can be hypnotized, in short the answer is yes! Hypnosis works on children and adults, it is a very safe and effective way to tap into your subconscious. What happens during each session is specific to each client. It is based on the needs of the client and no one approach works for everyone. However every session follows the same rough structure. A typical session lasts from one to two hours and is completely confidential.
The first part of the session is where you answer a few questions about your self and about the topic being treated during the session. This is the part where you get to ask questions if you have them.
The second part is called induction. This is where you will be guided through a process to get you into a very relaxed high learning state. This state is called hypnosis. During this time you will be very relaxed and be able to hear everything and be aware of everything that is taking place.
The third part is the therapy part. This is where the work is done. Once you are completely relaxed and in a trance like state, you will be guided through the process needed to help you with your problem or issue.
The last part of the session is where you are transitioned into wakeful awareness. You are being brought out of your trance in a gentle and orderly process.
It is very common to experience an extra burst of energy, feel lighter, happier, and even more confident after your session.
---